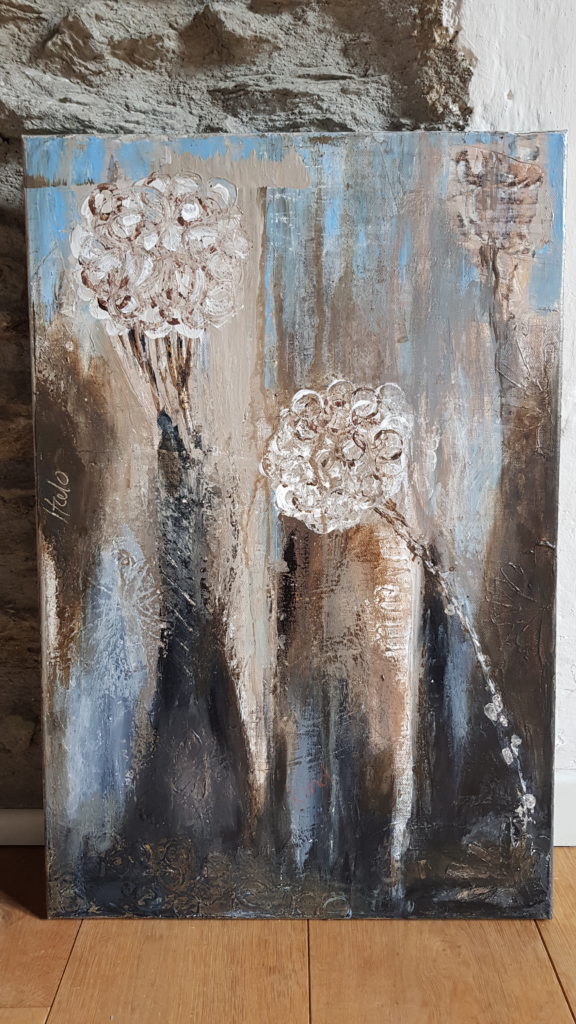 There was a man
He lived across from us
His spirit and smile lifted me up.
He was joy incarnate.
I hardly knew him, but I knew him.
I loved him. He died recently.
When I paint, I overlook his house
And I feel his presence
like a spark of love in our garden
This one is for Italo.
We used to leave him gifts on his doorstep
He used to make us jam.
He was kind.