I'm Kaye, I live on a mountain in northern Italy overlooking the beauty that is Lake Como.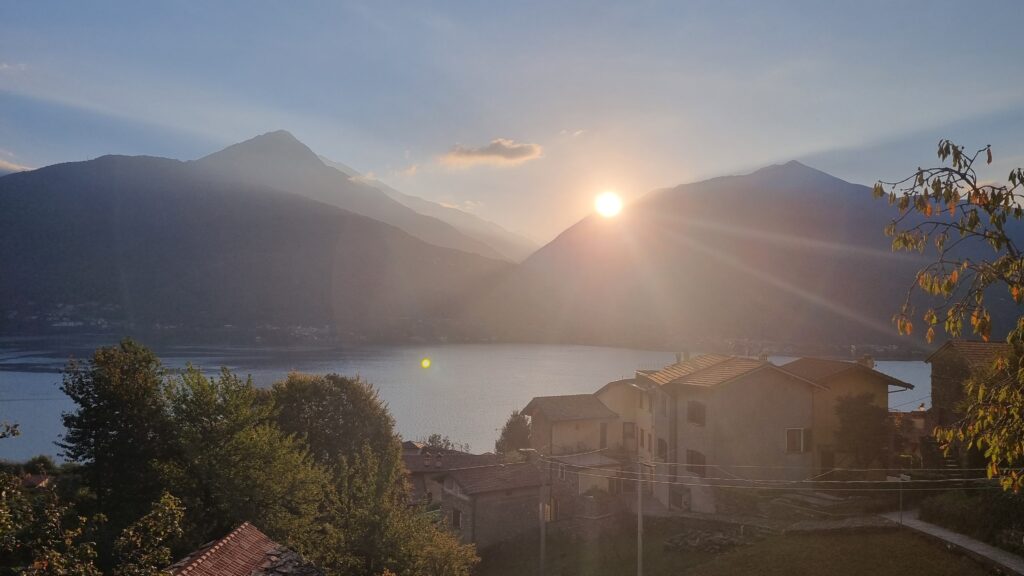 On my pathway to the majesty of Cronehood, post menopause, post business life and post trying to be what I think the world wants me to be, I'm exploring and finding my way into full authentic expression through art, music, dance and ceremony. Trained as a Liberation through Movement Facilitator, a qualified Qi Gong Instructor and a 'free' dancer since I was little, physical movement has always been my medicine.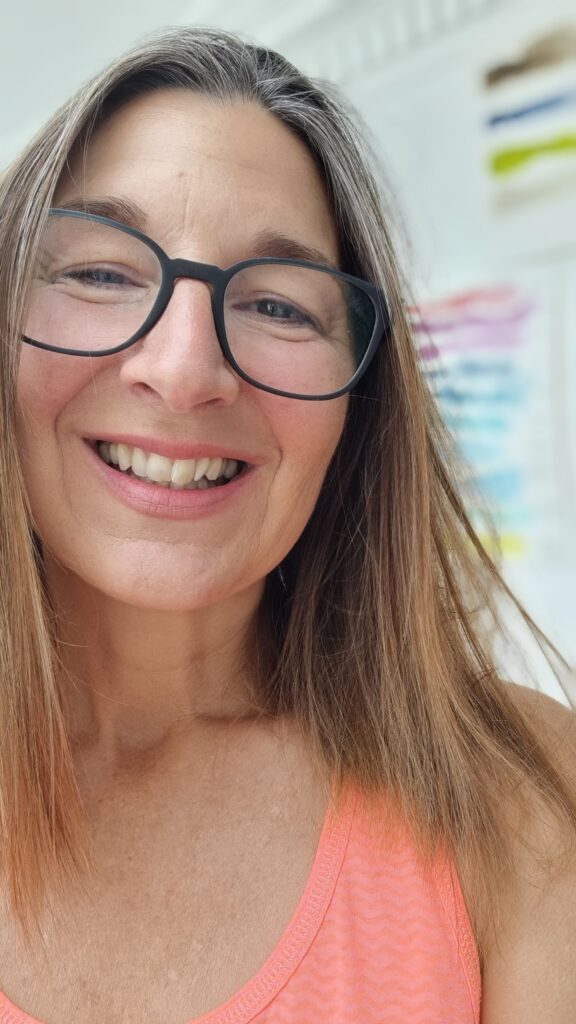 Now I find music, movement, ceremony and connection the deepest form of healing and remembrance. I create journeys that allow each participant to feel held, guided and loved; but most importantly to be able to listen, hear and act from their own wisdom and feel the freedom to express authentically.
Sacred movement is freedom of expression through non-linear, intuitive and circular movement. I will guide you through a movement meditation to music and we'll use our breath, our voice and our body as our own medicine.
If you are called to unearth your deepest wisest self and bring your latent gifts into the world with authenticity, power and conviction, this is for you.
I am safe in my body, safe in my emotions and safe in my spiritual expression. This is the medicine I offer.
If this speaks to you, I'd love you to join me on a journey.
My soul-mate, life partner and husband is Iain. He literally supports me in every way possible. We both love cold water plunging and try to do it everyday!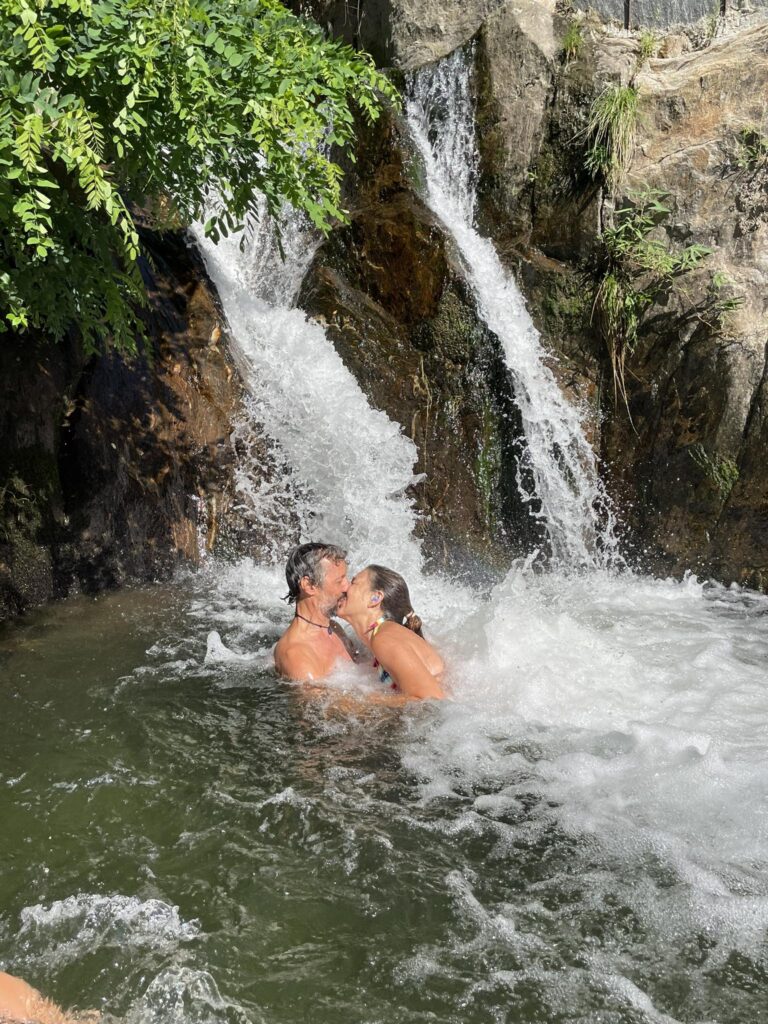 For those who are curious about astrology in my natal chart I'm a Sun Pisces in the 12th House, I am Aries rising, (with Chiron conjunct Venus in my first house!), Moon in Cancer in 4th House and my north node (destiny) in my 12th house in Pisces.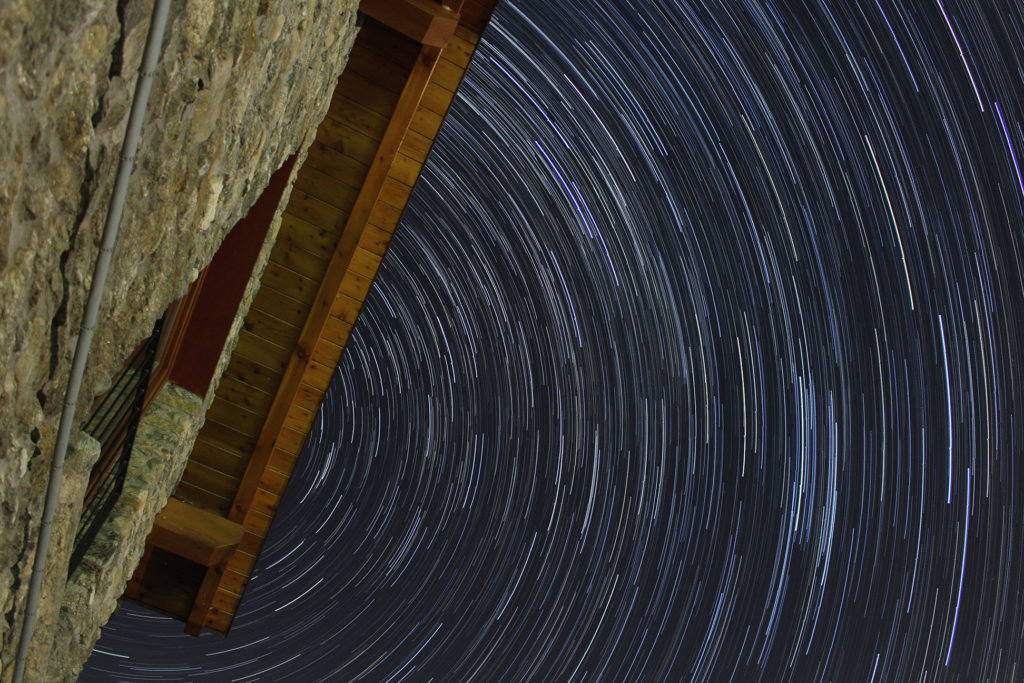 And for those who love Human Design I am an Emotional Manifesting Generator with defined root, spleen and sacral and throat and a 3 / 5 profile – martyr/heretic (loosely translated into experimenter/teacher).